We will see you all soon! Con dates are a little up in the air right now, but when we know you will.

"From the depths of the sea to the clouds above, the crew of the airship Bloody Mary travels the world, discovering mysterious goods to share with you!"
A touch of steampunk
A drop of dark fantasy
A hint of the fae
Handmade goods designed by a small collective of creative geeks.
We follow a variety of styles and themes and you never know quite what you'll find at our table. Check back often to see the updated goods.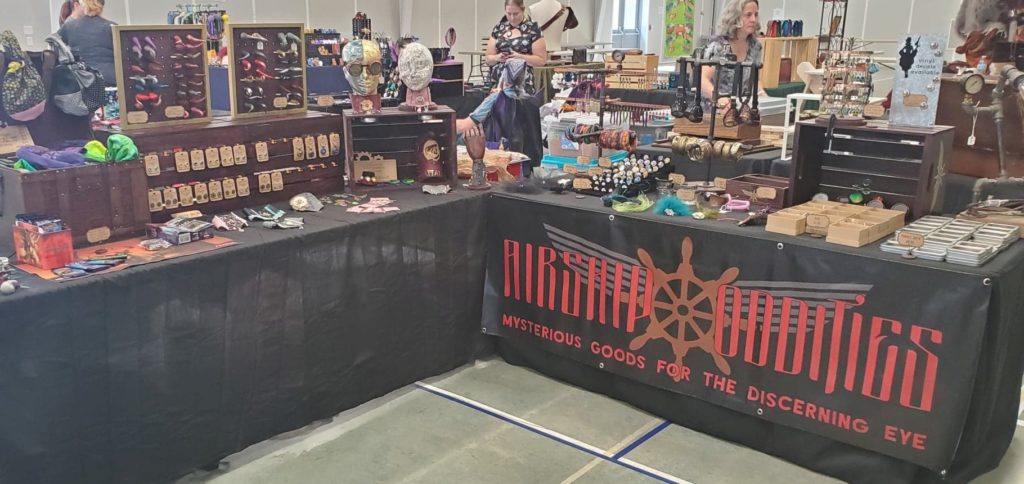 Featured Item of the Week – One of a Kind Leather Chokers – Available Now in Our Etsy Store